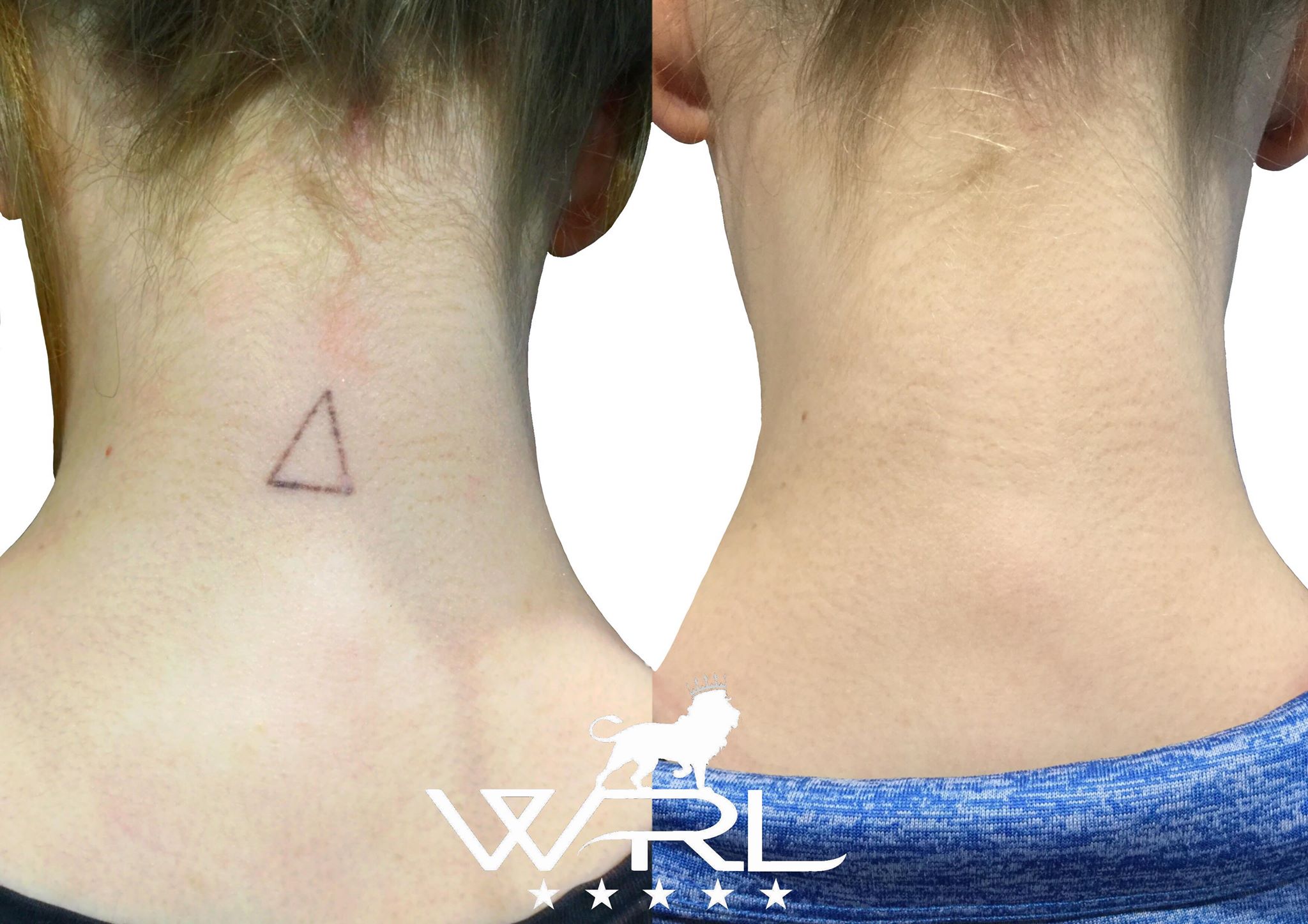 Laser Tattoo Removal, Neck Tattoo
Sometimes we can all have a regret. Luckily here at Whiteroom Laser in Plymouth we are able to provide a service to our customers that helps with the regret of a tattoo. This customer had a tattoo on the rear of her neck that we were able to completely remover with our laser tattoo removal service.
We offer an amazing tattoo removal service throughout South Devon, get in touch to know more.