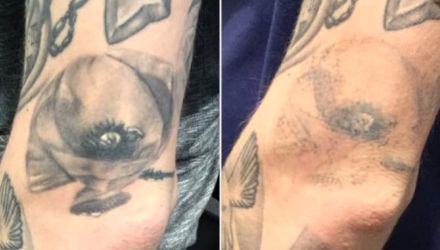 Arm Tattoo Removal
We are always getting enquiries from customers who have a tattoo that they regret. This customer was not happy with one part of his sleeve tattoo and as such wanted to have it removed.
We set about booking him in for the laser tattoo removal treatment and after just a few sessions you can see he results. Needless to say that the customer was over the moon with the results of his tattoo removal.
If you are thinking of getting one of your tattoo's removed then you have come to the right place. Contact us for more information on how we can help.